A chilly, damp November evening is not particularly a time one would think of when booking a brewery tour around Portland, Oregon on a bicycle built for 15. Yet that's just the time our group chose and it turned out to be an incredibly fun experience (and quite a workout!). We booked our tour with Brewcycle PDX  a couple of weeks in advance. We booked it with a group of 14, but you can join with other groups if you have a smaller number as long as you have at least 8 people, otherwise you couldn't really get the bike moving. There are three tours to choose from: Northwest (Lucky Lab, Lompoc, and Bridgeport), Dive Bar (Lucky Lab, Yur's and Joe's Cellar), and the one we chose, Old Town (PINTS, Old Town Brewing, and Fat Head's). The cost is between $25-$35 per person, depending on the day, time, and route. This does not include any purchases at the stops.
We booked the 4:30 PM time slot on a Friday evening. Our group decided to meet up at 10 Barrel Brewing, which is right next door, to get some food first.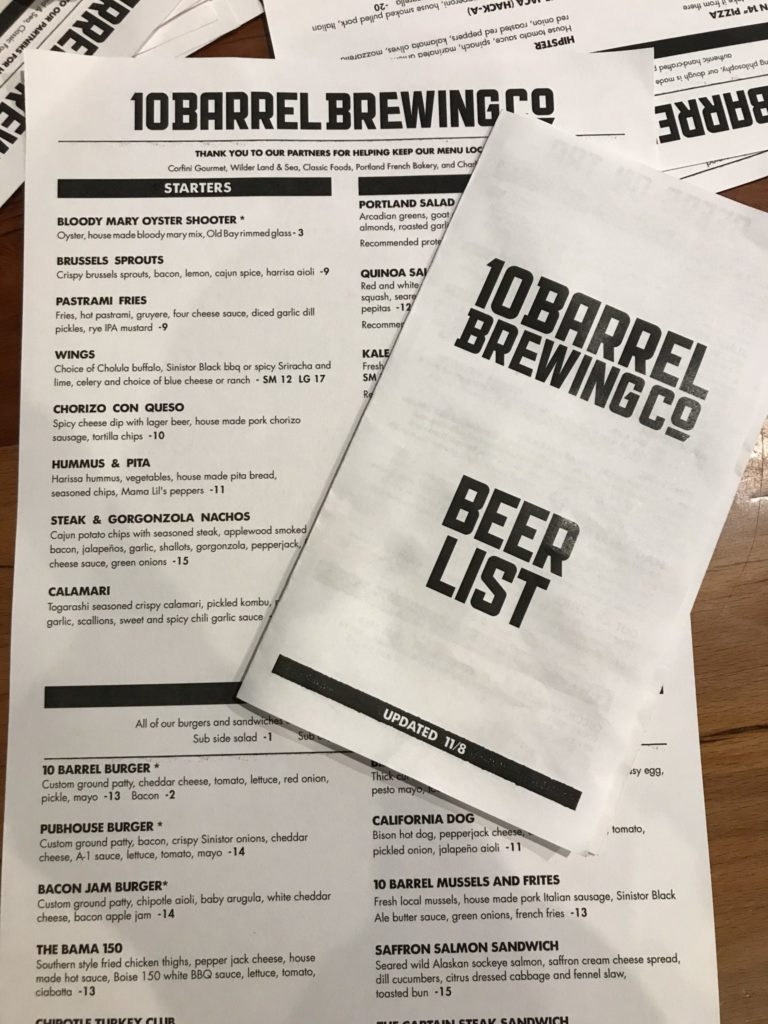 We ordered the Steak and Gorgonzola Nachos and the Joe IPA, friends had the calamari. The nachos were unique and very good, they had regular house-made potato chips instead of tortilla chips. Steak, bacon, gorgonzola sauce, jalapenos and green onions made the ideal combination of salty, savory, tangy, and spicy.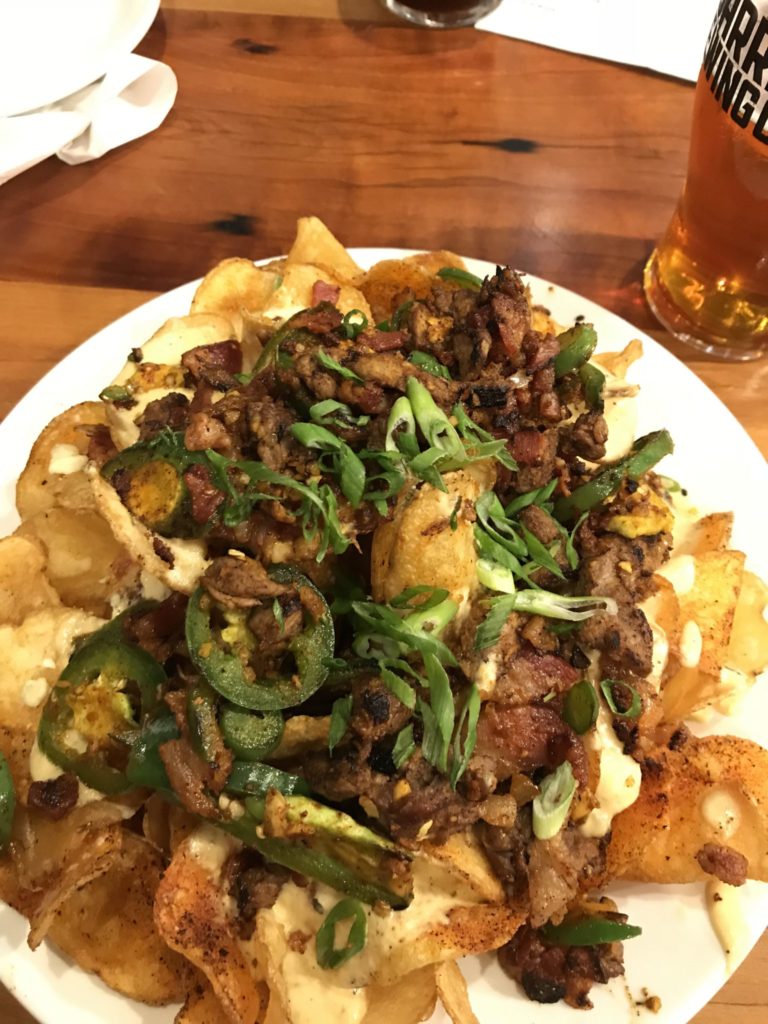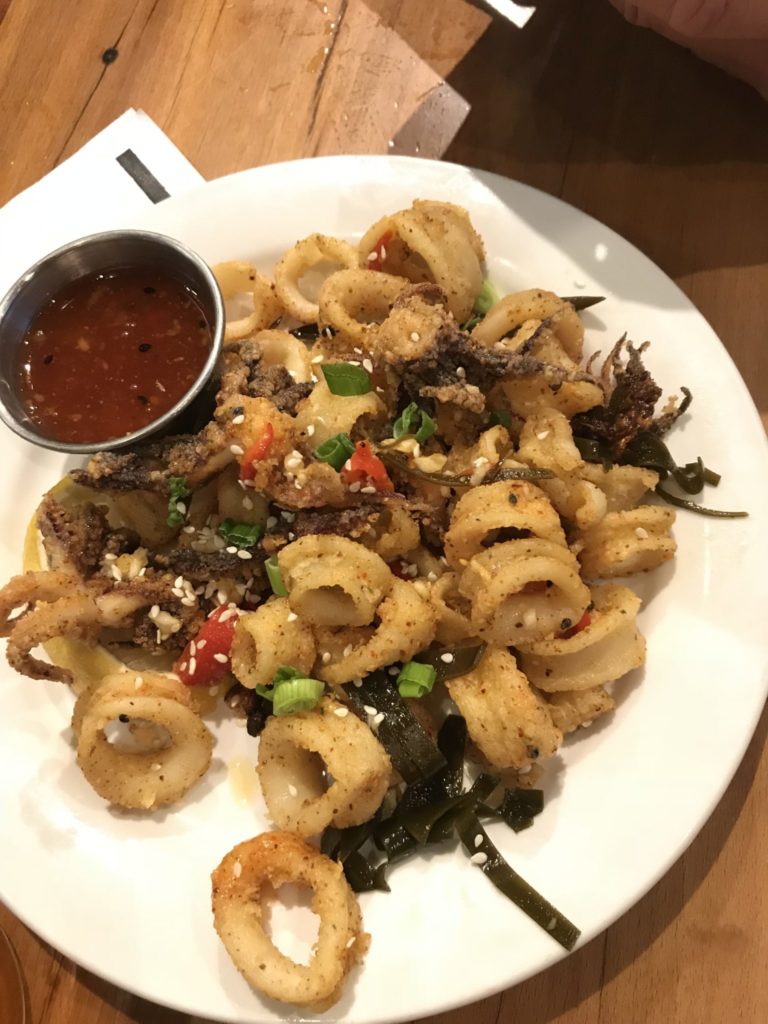 After eating we headed next door to get on our Brewcycle. Each side had six seats (five seats had pedals) and the back seat holds three (no pedals). The driver steers and brakes, but the entire thing is 100% pedal powered. No motor! The uphill pedals were definitely work, but they weren't awful. Our group ranged in age from mid-20s to mid-60s, and one woman was 7 months pregnant. So it's definitely do-able for any age (you do have to be 21) and fitness level. We switched it up at every stop so that people could take turns in the "no pedal" seats.
We hooked someone's phone up to the bike's Bluetooth and away we pedaled, with our tunes playing away.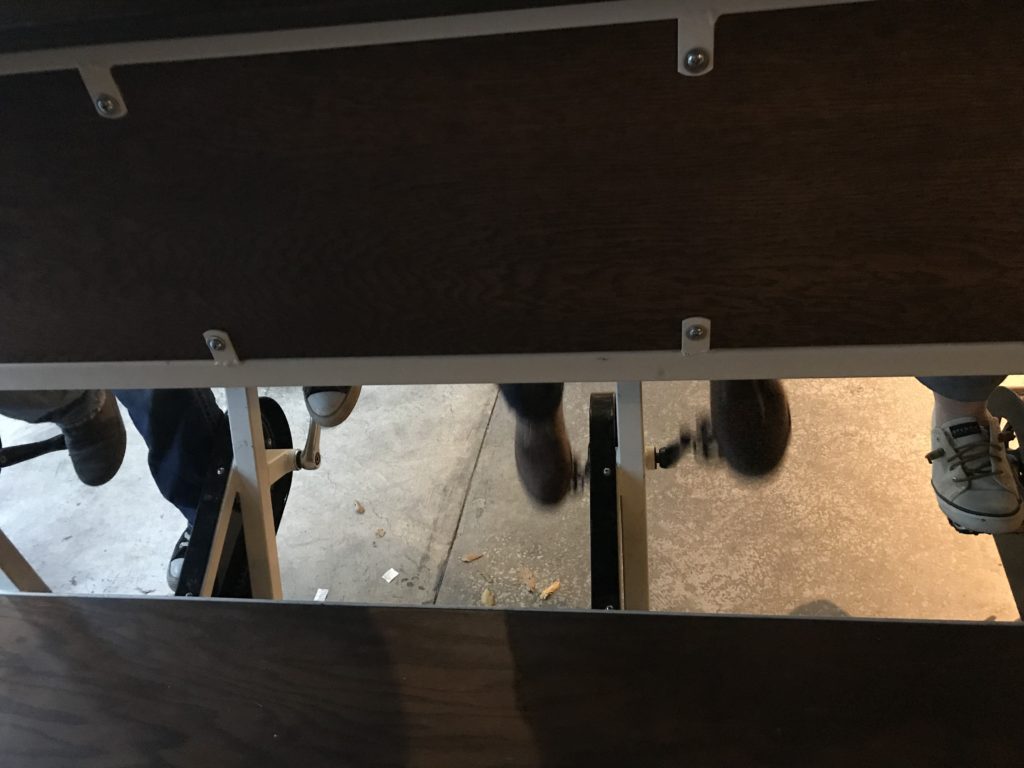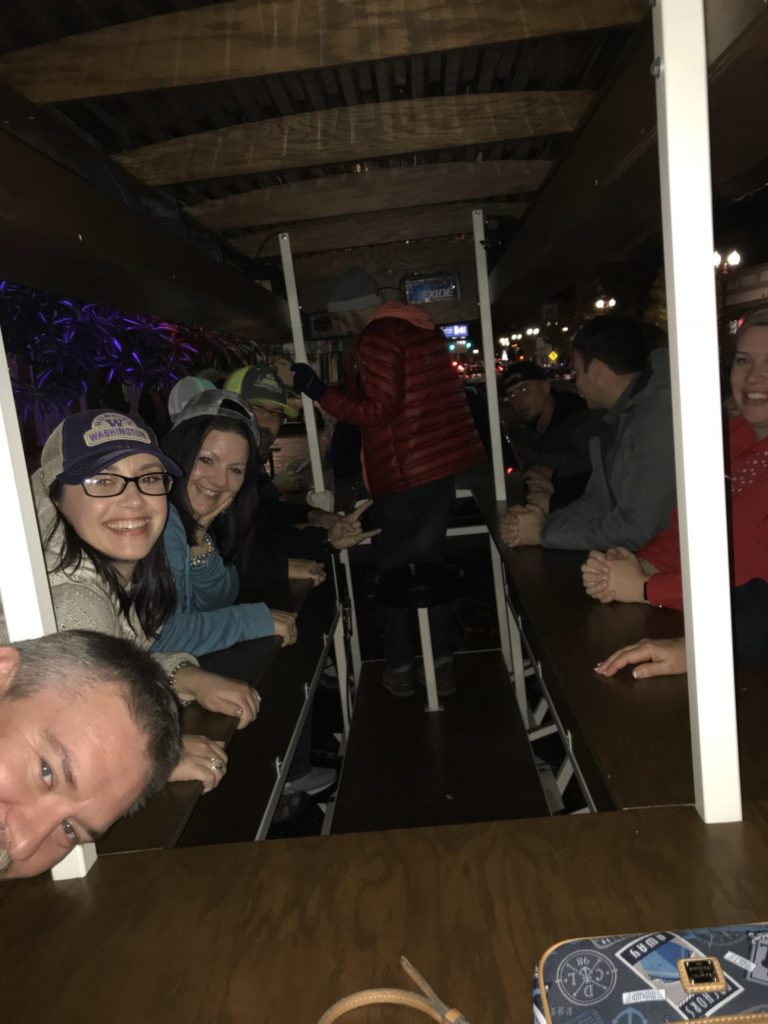 Our first stop was PINTS Brewing, where our guide recommended the Stout as his favorite. We actually ended up ordering a Seismic IPA and a Ripsaw Red, both of which were pretty good, the red was a bit sweet for me, but otherwise tasty. It was also the last time my husband and I ordered our own drinks as we were actually getting pretty full, and we only had about 20 minutes at each stop.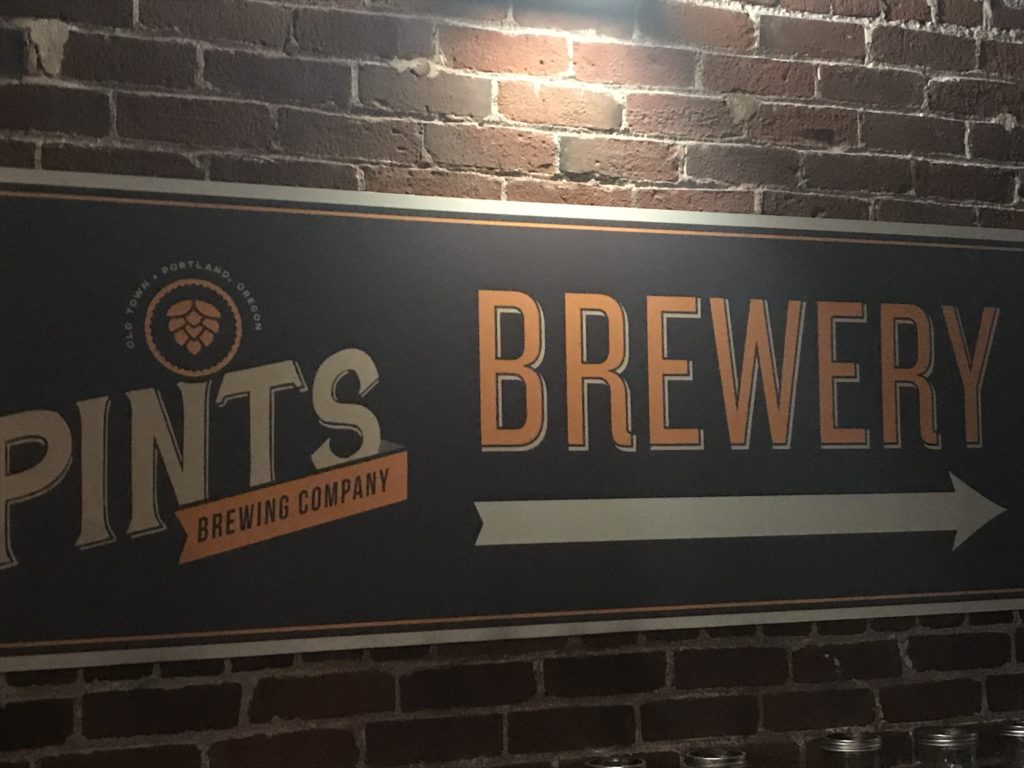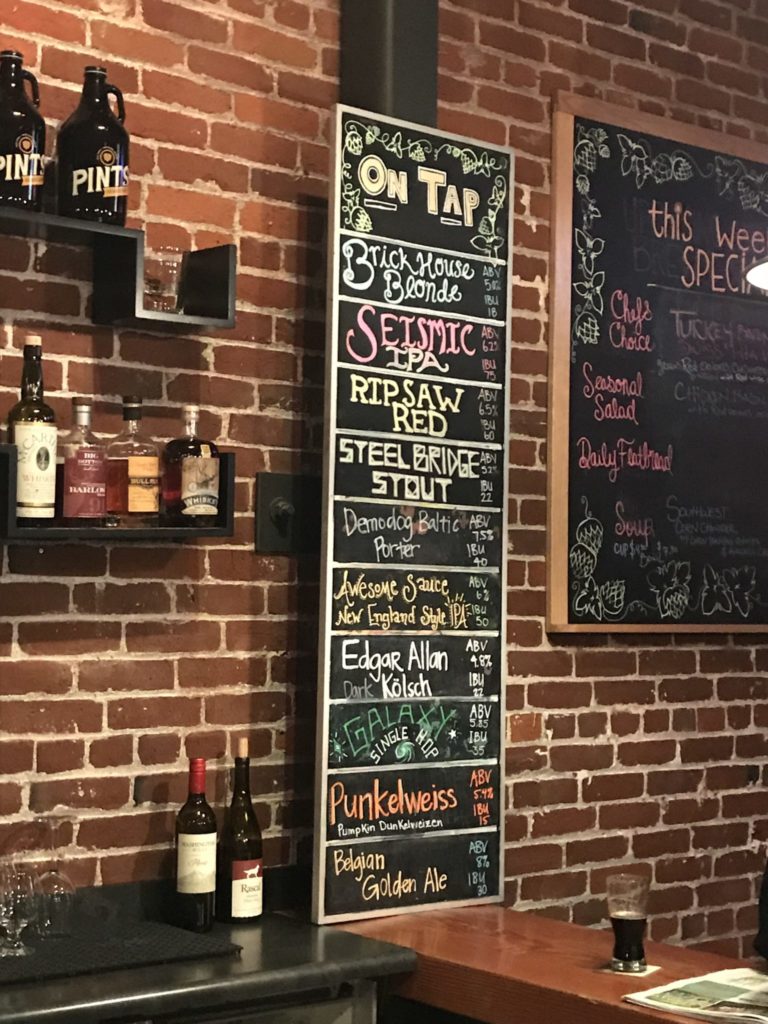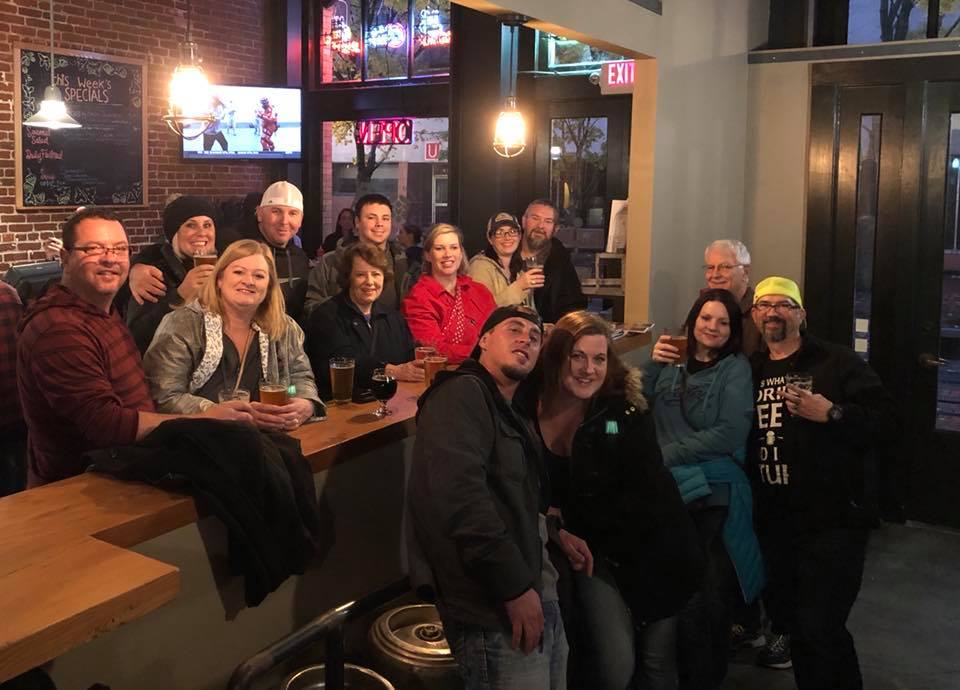 We got back on the bike and rode to our next location, Old Town Pizza and Brewing, the downtown location is over the top of the Shanghai Tunnels and is supposedly haunted (at least that is what our guide told us!)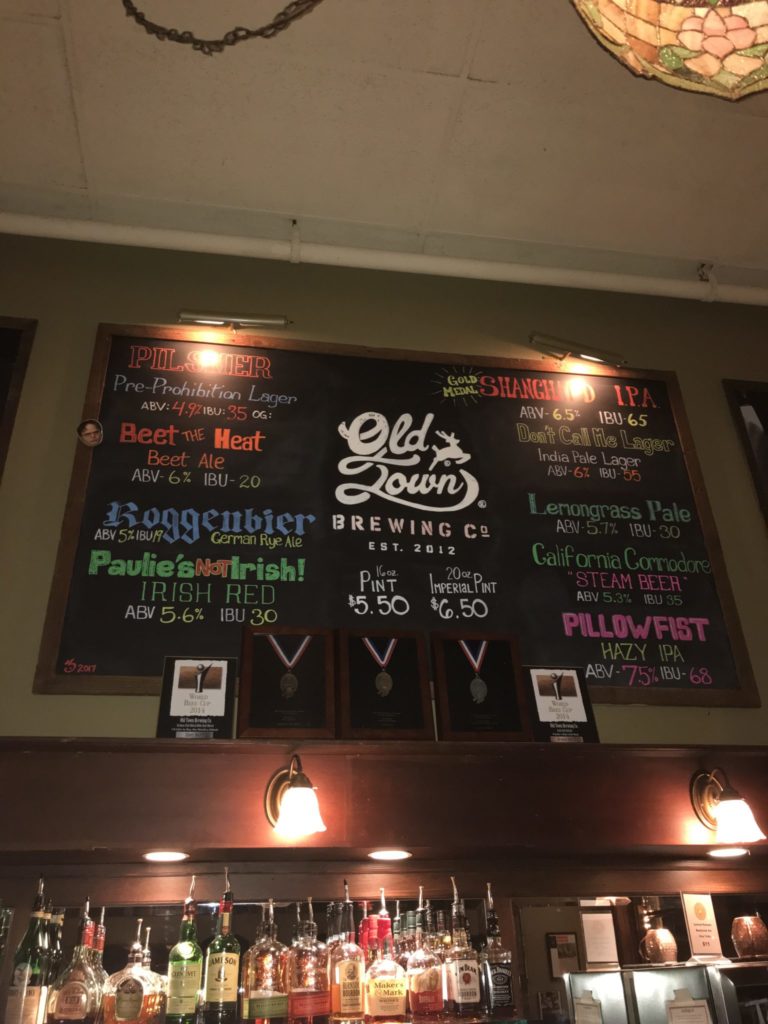 We shared a Shanghai'd IPA, which was excellent even though I usually like my IBU to be a bit higher. It still had a nice hoppy bite to it. Some members of our group had pre-ordered pizza when we were at PINTS so it was ready for them when we got there. It smelled delicious and we decided that we want to go back there again someday and try the pizza. One member of our group did try the Beet Ale, which they said was "interesting."
After Old Town, we got back on the bike for our uphill pedal to Fat Head's Brewing. LeeRoy and I have been to Fat Head's before, so we had tried their beer, and they have a giant selection. The photo I took is of their house beer list, they have others that are guest taps and seasonal offerings. I had the Call Me Big Hoppa, because that's my go to choice. Fat Head's has a beer choice for every taste, and they have great tasting flights (either pre-selected or you select) that can let you taste a wider variety.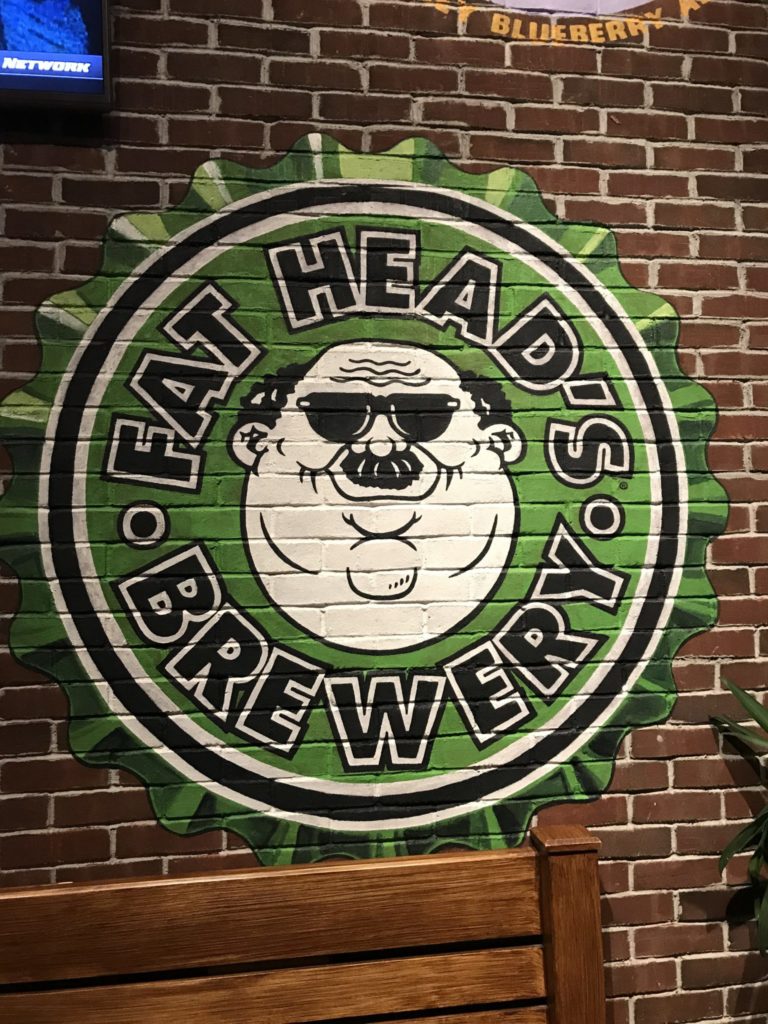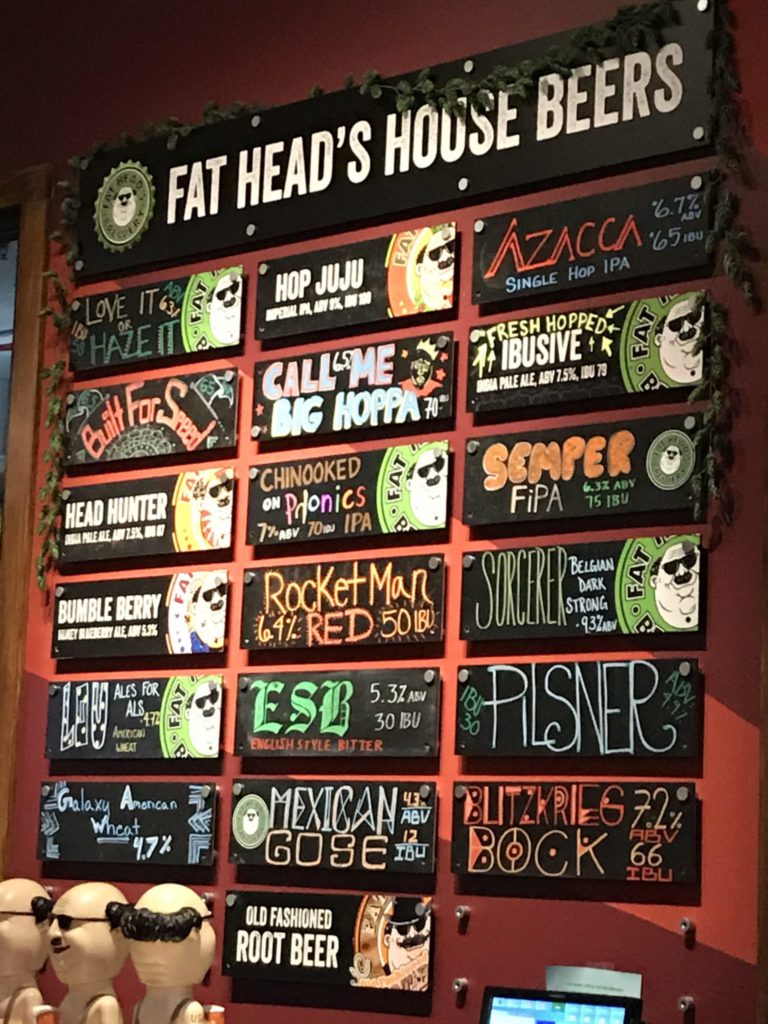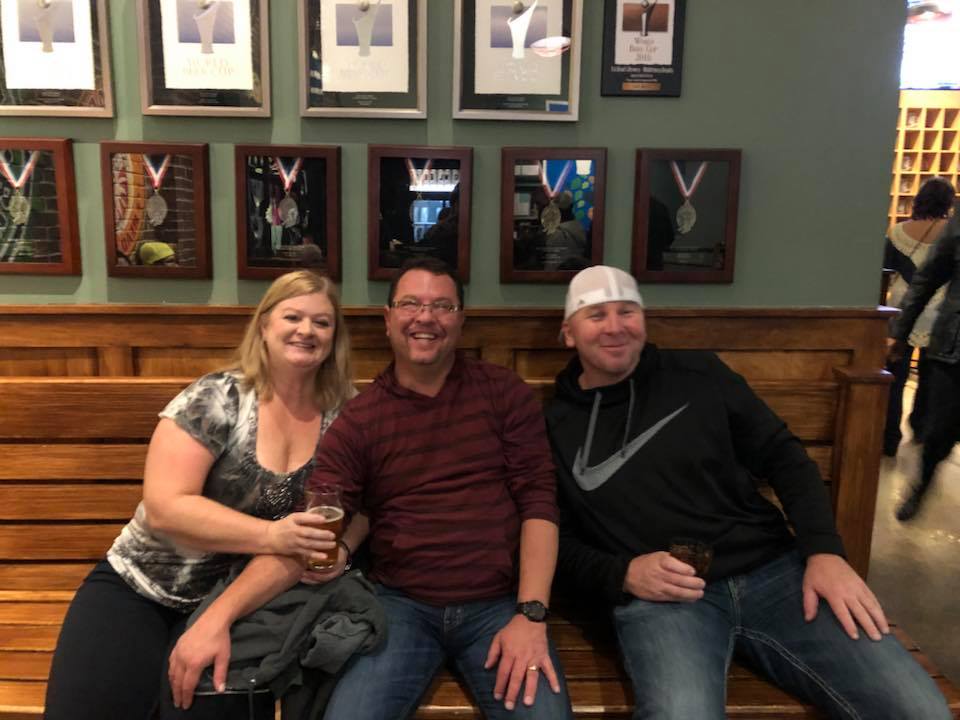 Fat Head's has an excellent menu, so if you haven't tried it out, make a point to go there. One word of warning, their sauces are HOT, and I mean very SPICY with all caps. I had a chicken sandwich with the "Beasty" sauce and it made my ears ring and I could not feel my mouth. I like spice, but this was a bit too much for me. Don't be afraid of being called a Baby with the milder sauce until you know what you can handle. They'll bring you a sample if you're not sure.
After Fat Head's we returned to the home base, which is also the home of Back Pedal Brewing. Our BrewCycle stamp would have given us a discount on beer there, but we were also kind of hungry after all of that pedaling and beer drinking so we decided to go get some food.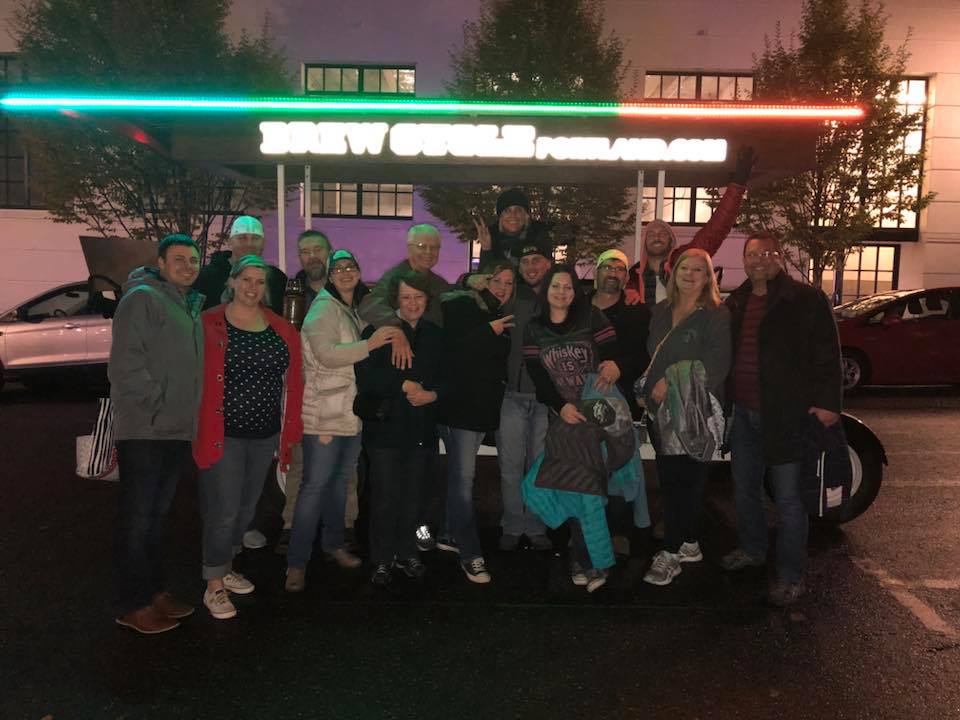 Down the street another block is Rogue Ales (we have been there many times in Newport, the home base of their brewery.
I had a Brutal IPA and some soft pretzels with cheese and mustard dipping sauce, that was just the right snack to absorb everything and talk about the fun experience we had.
Overall, BrewCycle was a really fun way to spend two hours in Portland. We got to try some places we hadn't been to before and got some exercise and laughs along the way. I think it could be improved if BrewCycle riders would get a small (even 50 cents!) discount on purchases, because we're guaranteed sales for these places. Our guide was friendly and personable and gave us suggestions at every stop. I would like to try it in the summertime with the weather a bit warmer, but since it wasn't actually raining while we were on our trip, it was pretty pleasant. Pedaling makes you pretty warm, so we didn't really need to be bundled up even though it was on the cool side.
I'd recommend BrewCycle to visitors and locals looking for a bonding experience or just a fun way to spend an afternoon and evening exploring Portland and its many breweries.