So, you've decided that a Disney Cruise sounds perfect for you and your family–now what? Where do you start with your planning?
Which Ship?

Disney Wonder

Disney Fantasy at Castaway Cay
Often, when I talk with someone about planning a cruise one of the first questions I'm asked is, "Which ship is the best?" At the present time, Disney Cruise Line has four ships: Magic, Wonder, Dream, and Fantasy. More ships are on the future horizon, but right now, there are only four. The Magic and Wonder are known as the "Classic" ships, because they were the first two ships built. They are the smaller ships, with 875 staterooms, holding a maximum of 2400 passengers. Both of the Classic ships have gone through extensive renovations over the past few years. The Dream and Fantasy are nearly identical with only a couple of minor differences. They are newer and larger than the Magic and Wonder, with 1250 staterooms holding a maximum of 4000 passengers. I have personally traveled on the Wonder and the Fantasy, and each has its own charm and pros and cons. In my opinion, there is no such thing as a bad choice when it comes to ship, because everyone has their own preference for size and options. What is most important is the itinerary, which I will discuss next. Bottom Line: All of the ships are great, it is better to choose based on cruise length and desired itinerary, not solely based on the ship
2. Which Itinerary?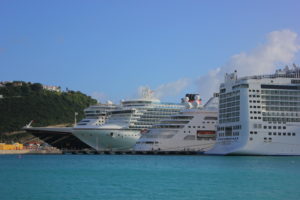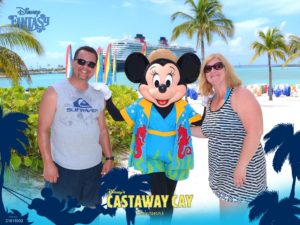 There are many factors that go into choosing which particular cruise you should go on, and the first thing you should consider is your budget. Once you have determined what you would like to spend, you can start looking at the Disney Cruise Line Website to see what is available. The site is very user friendly, you can put in the number traveling in your party and choose a date range that works for you. Disney Cruise line tends to release their cruise dates and itineraries twice a year, usually up to a year and a half in advance of sailing. After putting in your family size (up to 5 people in one stateroom) and dates, the website will populate with a variety of different options from a 2-night cruise all the way up to a 14-night Panama Canal crossing. There are pros and cons to traveling certain itineraries, times of year, or lengths of cruise. It really is going to depend mostly on your particular family's budget, vacation time, and desired location to travel. With only four ships, Disney is a bit limited in itinerary offerings. The options currently are: Bahamas, Eastern Caribbean, Western Caribbean, Southern Caribbean, Transatlantic, Mediterranean and other European, Alaska, Mexican Riviera, Panama Canal, Canada/New England and variations of different Coastal tours. In another installment of Disney Cruising 101, I will go into detail about the different itineraries and Port Adventures (excursions) available with each.
3. Which Stateroom?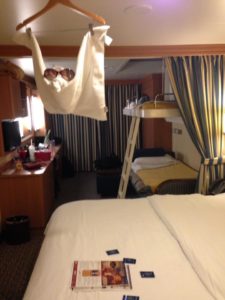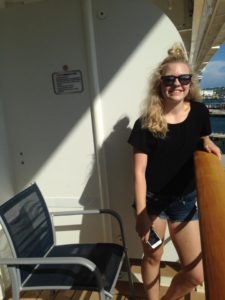 As with everything else, there are many options for stateroom choices and location on the ship. If you're looking at the website, you might see different categories listed, and those just correspond to the different area of the ship and different rooms in those areas. Generally speaking, the lower the category number, the higher in price, with Concierge (discussed in another installment) being the most expensive. There are three basic stateroom types: Inside (no window, although there are magic porthole rooms on some of the ships that give a movie screen illusion of a window), Oceanview (window/porthole), and Verandah (balcony). There are also three locations: forward, midship, and aft (rear). Supposedly, midship rooms experience less motion, but this is a hotly debated subject. Everyone seems to have their favorite room type, some like to spend more time in their room than others, some just want the least expensive, it is all up to what you prefer.
4. Which Booking Method? (aka Should I use a Travel Agent or book on my own?)
This is a big question. Way back in 2011 when I booked my first Disney Cruise, I read every blog and online resource available and did it on my own. Since I knew what I was doing after that point, and kept learning and studying up with the different changes, I have continued to do so on my own. At this point, the only reason I would employ a Travel Agent in the future would be if I were going with a large group traveling in multiple staterooms, because that's not so easy to coordinate and book on your own. However, there are many advantages to using a Travel Agent, so I called on the expertise of Jody Mahoney, an Authorized Disney Travel Planner with GoMickey Travel. 
What are the Benefits of Using an Authorized Disney Travel Planner vs. using your regular travel agent or a place like Costco Travel?
An Authorized Disney Travel Planner specialized in Disney and is an expert in Disney. We are continually learning and seeking to grow our knowledge, especially since Disney, as a company, is constantly making enhancements and changing how things work, to better suit you. We are "in the know" of those things, therefore giving us an advantage to assist our clients. Our clients are so very important to us. Your Planner will make sure that every aspect of your trip is taken care of, putting so much thought into the many details. It does not matter where your Authorized Disney Travel Planner is located- I live in Raleigh, NC and have booked clients in California, Pennsylvania, and even England. We go above and beyond to make sure you have the very best Disney experience, giving you direct access and being readily available to respond to you promptly. The high level of service and personal management of your entire reservation is the big difference.
What are the Benefits of using a Travel Agent vs. Booking the Cruise Yourself? 
Like anything Disney, there is an enormous amount that can be seen and experienced–including on a Disney ship. You may not have otherwise known about these opportunities without the help and insight of an Authorized Disney Travel Planner. We can keep you on track with critical timings so that you don't miss these opportunities, and give you honest opinions based on our experience regarding Port Adventures you shouldn't miss (or should skip), special (free!) items you can request on the ship, events you should grab (free) tickets for, where you should be at certain times for the best experiences, and so much more. It is no additional cost to you to book through an Authorized Disney Travel Planner, and you'll get so much more out of the experience (and the money you spend).
Are there any Disadvantages to using a Travel Agent rather than Booking the Cruise Yourself?
There aren't many disadvantages, but here are a few things to note:
You are giving up control of your reservation to your agent, and trusting somebody else with your travel arrangements can be difficult for some people (sometimes we manage airfare, other times not).
All changes go through your Planner–you cannot make changes to your reservation yourself by going directly through Disney, you will be directed back to your Planner
Planners must use Disney systems, which does not allow for usage of Disney Vacation Club (DVC) points or other special types of reduced price vehicles, such as credit card points. However, your Disney Planner is always searching for the best price available, even after you have booked. We are always on the lookout for promotions to be released, and if one does come out and your trip qualifies for it, we will apply it and give you the cheaper package price. This happens all the time with Walt Disney World Packages, but Disney Cruise Line rarely offers promotions.
What if I want to add a Disney Parks trip or Adventures by Disney experience, is this something you could help me with?
Absolutely! Many clients book a "Land & Sea" vacation, which combines a Disney Cruise with time in the Disney Parks. Any combination can be created–cruise before the parks, cruise after the parks, Walt Disney World if cruising from the Eastern Seaboard, maybe Disneyland if cruising Alaska or the Western Coast. And many clients do consider adding an Adventures by Disney itinerary before or after their cruise, particularly if it is a land-based Adventures by Disney itinerary. There are also opportunities to add an Adventures by Disney package, complete with Adventure Guide, to specific Disney cruises, such as the Alaskan itinerary. The sky's the limit, really!
Last Thoughts?
At GoMickey Travel, our team has devoted our time, energy, and family vacations to exploring Disney destinations not only for the satisfaction of our clients, but because we love visiting them that much! Inside and out, we know what it takes to plan, execute, and carry out the perfect Disney vacation. Every time a potential Disney client reaches out to me, I get super excited because I just know they are going to have an amazing experience. It's great to love what you do, and feel that passion every time you do it.
Jody would love to help your family book an amazing Disney adventure! You can contact her here:
Jody Mahoney
Jody@GoMickeyTravel.com
If you haven't checked it out already, head over to the first post in this series : 10 Reasons My Family Chooses to Cruise Disney
Are you ready to book a Disney Cruise? Stay tuned for the next installment of Disney Cruising 101 to learn about all of the options on board and in port!